Alexandra reluctantly tags along for Slasher Sleepout, an extreme event that is part camping trip, part haunted house, and part escape room. But when the fun turns deadly, Alex has to play the game if she wants to make it out alive.

Meet & Greet/Q & A with director Preston DeFrancis
Preston DeFrancis is a screenwriter, an award-winning director, and an educator. Preston came to Los Angeles via his hometown of Wheeling, West Virginia. He began his career in development at HBO/Cinemax, where he contributed to dozens of projects, including the THE KNICK from director Steven Soderbergh and OUTCAST from Robert Kirkman.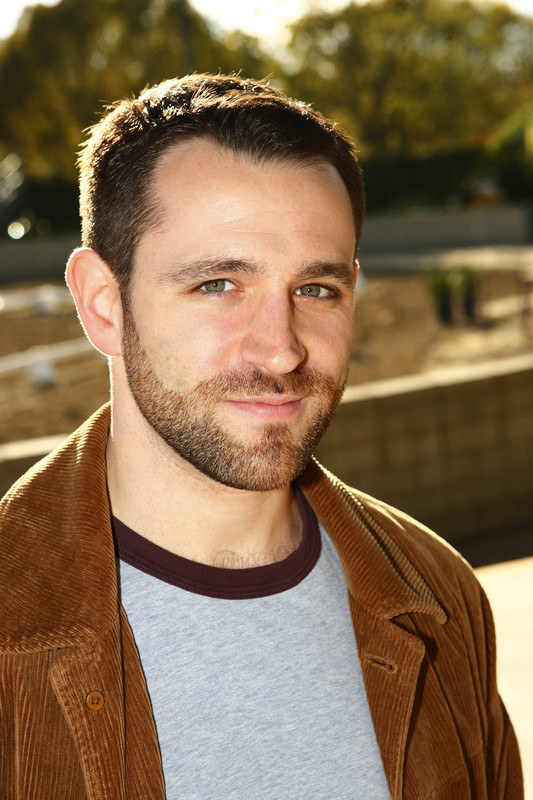 The first time I heard about Blackout, the extreme haunted experience selling out night after night in Los Angeles and New York, I felt a little tingle at the back of my neck. That thrill of something forbidden, of something that was maybe just over an imaginary personal boundary. There wasn't much information out there about it – mostly second- and third-hand whispers and conjecture. "You will be bound and gagged." "They do really fucked-up shit." "Their goal is to ruin you."
What sort of person would volunteer – literally pay money to someone – and say, "I want you to ruin me!"
A lot of people, it turns out. Blackout gave way to The Great Horror Campout, The Tension Experience, and many others. The curiosity and attendance at these events seems to grow every October. It's that time of year when legions of us horror fans are seeking something that will really scare us – frighten us the way movies did when we were kids, but fail to do now that we are adults and know we're safe once the credits roll. Here was something that promised to truly scare us. And maybe even scar us.
That's when inspiration struck me and my longtime screenwriting partner, Trysta. What if just a few people paid to re-live a "teens go camping" slasher movie, a la FRIDAY THE 13TH? We created the fictional event Slasher Sleepout: part escape room, part camping trip, part haunted house. But then, deep in the woods, cut off from technology… what if something went wrong?
That hook was enough to get us started. But what put us over the edge between "This is a cool idea" and "We have to make this movie" was when we created the character of Alex, our female protagonist. While she may appear to be the Virginal Heroine on the surface, just beneath is a deeply troubled woman trying her best to escape the mistakes of her past; a complicated, three-dimensional person, put in a situation far outside her comfort zone and forced to adapt. Maybe the thing that goes wrong at Slasher Sleepout is her.